Motorhome Gas Certificate
Motorhome Gas Safety Certificates Made Easy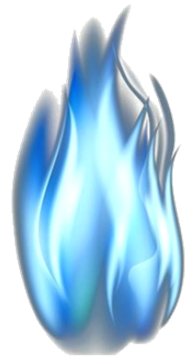 It's never been simpler to get the certification you need. There are many cases when buying or selling a motorhome when you need to acquire a gas certificate, proving that your vehicle's LPG system is up to scratch. At Gas Certificates, we want to make getting this documentation easy, so you can register or sell your motorhome sooner, not later.
An essential part of any transaction whether you're buying or selling, a gas certificate doesn't have to be difficult or expensive to acquire. At Gas Certificates, we offer some of the most affordable prices in Southeast Queensland motorhome gas inspection services, helping every buyer and seller stay fully compliant with the law and keeping more people safe. Make the smarter choice when you next need a gasfitter for your motorhome and speak to the team at Gas Certificates today.
The technicians of choice for buyers and sellers
Prior to any private sale of a motorhome, the seller is required to acquire a gas certificate. This certificate must be dated no more than 90 days prior to the transfer of ownership, without which the seller could be liable for severe fines. If you're looking to part ways with a motorhome, Gas Certificates can provide the service you need without cutting into your profits. With affordable rates, expert service and friendly technicians, ticking this box is now easier than ever.
Importing a motorhome from overseas? Before you take your new favourite out for a spin, know that it will have to comply with Australian gasfitting regulations, same as any vehicle sold here. Our technicians can visit when it's convenient to you, testing your new vehicle for gas leaks and ensuring that all components are in top condition, so you can start enjoying it sooner.
The right choice for you
Let Gas Certificate help you stay in full compliance with the law. Whether you're buying or selling a campervan, a motorhome or a caravan, we're the team for you.
Get in touch today to find out how we could support you. Send us your questions via our enquiry form or call us on 0421 991 647 to speak directly to our friendly, knowledgeable staff.